For those who missed the webinar that took place on 28th of March, there is no need to worry. The session was recorded and uploaded to Youtube. Or perhaps you want to revisit some interested data? Whichever your reason, you can re-watch the whole event right here. And don't forget to contact us!
Read More

After many months of hard work, setbacks and achievements, we are approaching the project end. During the last months, we have had the opportunity to present the project to some lucky groups that were able to travel to Seville and see the plant live. However, as it happened with any other aspect of our lives, covid prevents us from scheduling any live event. But there is always a bright sight! The grasshopper team has prepared a public webinar to share our learning and experience with the world. Here is a brief summary of the content you can expect in the webinar
Overview of project goals and objectives
Main results and achievement obtained so far
Virtual tour to the 100 kW pilot plant
Questions and interaction with the technical members of the project
There are limited spots, so be sure to register using the following link! Also, check out our new introductory video of the project, including a sneak peak to the pilot plant.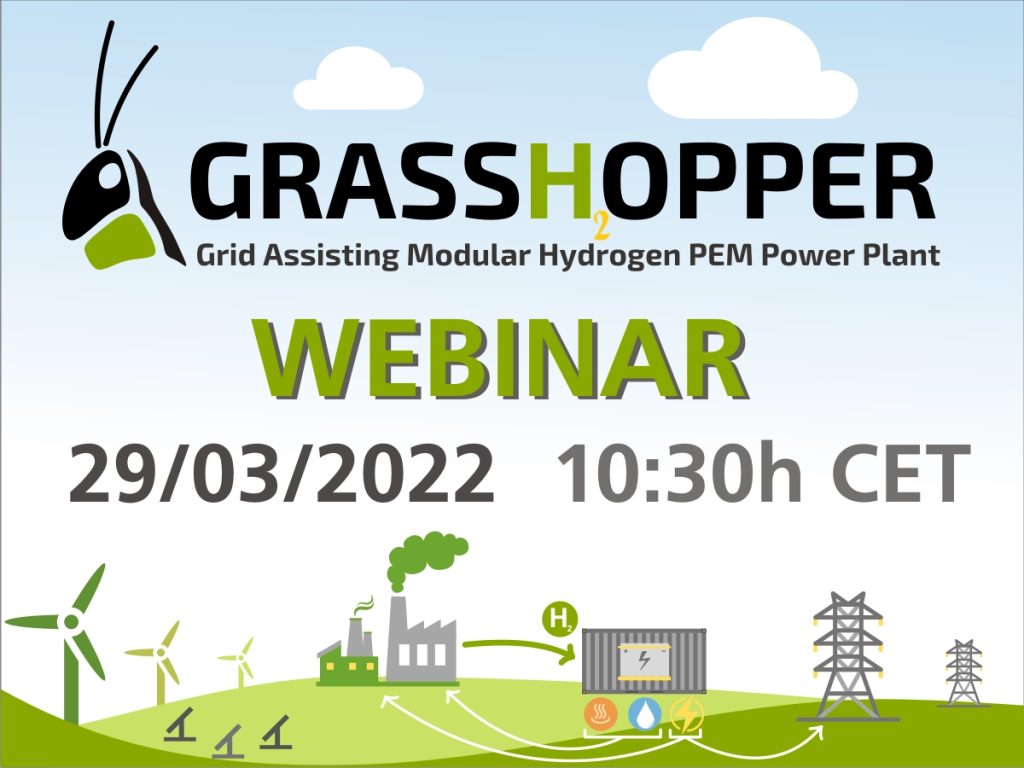 Read More